CentriKID (bigKIDS Camp)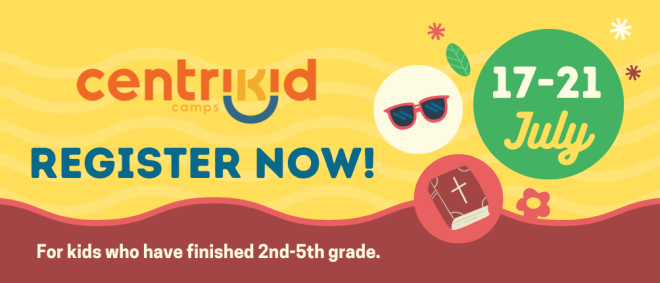 Monday, July 17, 2023, 8:00 AM - Friday, July 21, 2023, 3:00 PM
Who: Children completing grades 2 - 5.
Where: Southwest Baptist University, Bolivar, MO
When: July 17-21, 2023
We will be attending CentriKID camp. CentriKID camp is an overnight camp open to children who have completed 2nd-5th grade. They will experience the time of their lives and learn more about the message of Jesus Christ!
Make plans for your kids to join us July 17-21 at Southwest Baptist University in Bolivar, MO, as we dive beyond the surface to learn more about God and who he is. Please contact Kevin Pragel with questions.
Cost to attend:
First child: $295
Each additional child: $270
$75 Non-Refundable Deposit Due at Registration
Parent Meeting and FINAL PAYMENT:
Sunday, July 9, 2023.
There are 3 steps to register.
Fill out form below.

Copy code 770830

and visit

https://centrikid.lifeway.com/camp-waiver-and-release/ You will need to complete the form on the CentriKID website.
Visit MARKETPLACE to pay your registration fee for camp.
Your registration is not complete until ALL steps are completed. To select your camper(s) TRACK TIMES, please click HERE.