KIDS724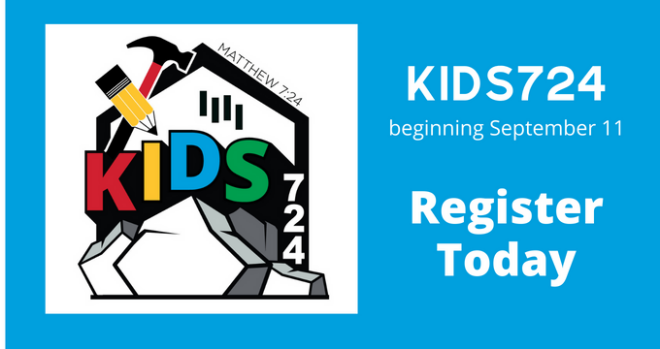 Every Sunday, from 09/11/2022 to 05/07/2023, 5:30 PM - 7:00 PM
KIDS724
Antioch Campus, 5:30-7pm, beginning September 11
Cost: $25/child
KIDS724 is a new Sunday night ministry opportunity for older littleKIDS (one to two years away from starting Kindergarten) and bigKIDS, starting September 11 at the Antioch Campus only.
The focus of KIDS724 will be on discipleship including age-appropriate learning and practicing the spiritual disciplines. This new curriculum will reinforce what children learn on Sunday morning as well as introducing and teaching the children how to practice the spiritual disciplines and live out their faith every day. KIDS724 is based on Matthew 7:24, where Jesus instructs us to build our life on Him by living out His words.

PLEASE NOTE: For parents serving on a regular basis or attending adult programming on Sunday nights, childcare is available for children not yet old enough for KIDS724 programming.

Complete the registration form below and visit Marketplace to pay enrollment fee.