Compassion Sunday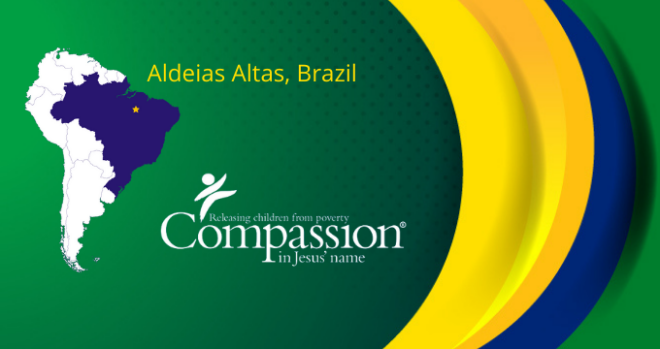 Sunday, June 19, 2022
Be sure to join us on Father's Day, June 19, for Compassion Sunday at Blue Valley. We've been waiting so long and now it's almost here – the day that members of Blue Valley will be able to sponsor one or more children from our Brazil church plant for $38 per month! In this partnership with Compassion International, there are 200 children currently signed up to participate in this life-changing experience. Our sponsorships will mean access to food, clean water, medical care, educational opportunities, age-appropriate Bible teaching and the opportunity to build relationships. Be sure to join us for this special day in the history of Blue Valley.
Volunteers Needed On Compassion Sunday, June 19
On Sunday, June 19, we will need volunteers to help answer questions, handle registrations, and more. Don't worry, we will have a training session before June 19 so you will be prepared! Plus, you'll get a special t-shirt!! Register below if you would like to help on such a special day in the history of Blue Valley. REGISTRATIONS CLOSE Sunday, May 22! Thank you for your willingness to serve!